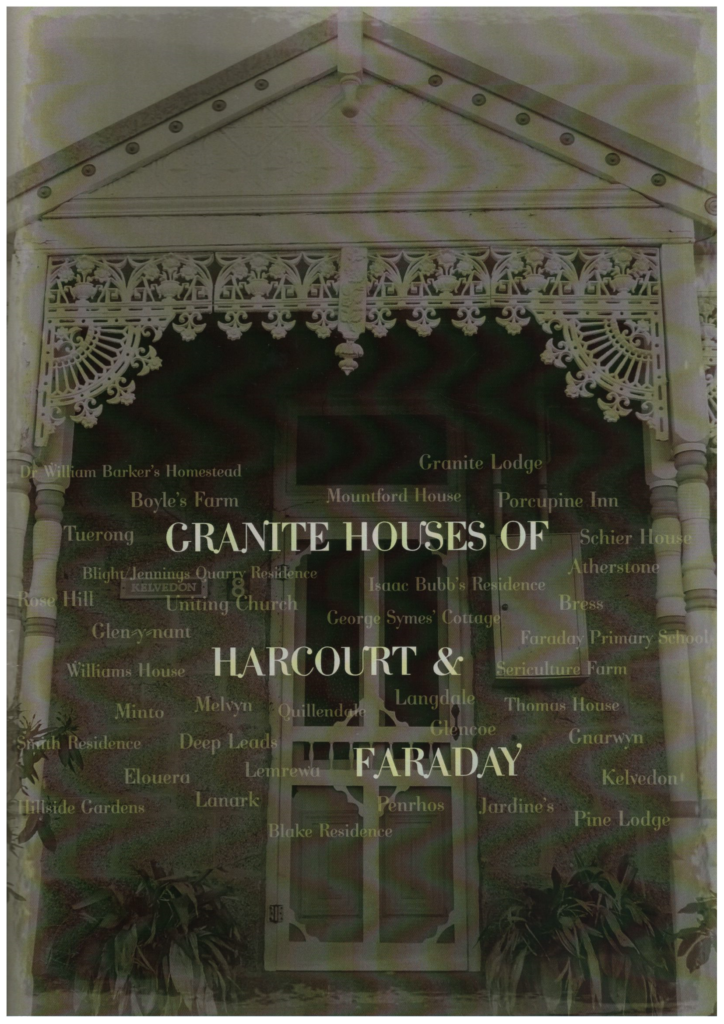 by George Milford with The Harcourt Valley Heritage & Tourist Centre
The pioneers of Harcourt Valley built their homes out of granite quarried from Mt Alexander. What started as a practical convenience became a regional tradition that continues to this day.
This full colour publication documents the histories of 38 granite homes in the Harcourt Valley, spanning more than a century and a half of construction. The granite homes are presented chronologically—from Dr Barkers Homestead built in 1847 (the ruins of which still remain) to the Blake Residence completed in 2006.
An inspiration for home builders and a fascination for history buffs, Granite Houses of Harcourt & Faraday is a product of meticulous research by the Harcourt Valley Heritage & Tourist Centre.
Available from:
Stonemans BookRoom
Phone: (03) 5470 5134
101 Mostyn St, Castlemaine, 3450
Harcourt Newsagency & General Store
Phone: (03) 5474 2135
115 Harmony Way, Harcourt 3453
Royal Historical Society of Victoria
Online Store