Opening hours: Wednesdays, 9am- 4pm
Address: ANA Hall, 7 High Street, Harcourt VIC 3453
Situated in the ANA Hall, the Harcourt Museum displays a collection of historical items relating to Harcourt people and industries.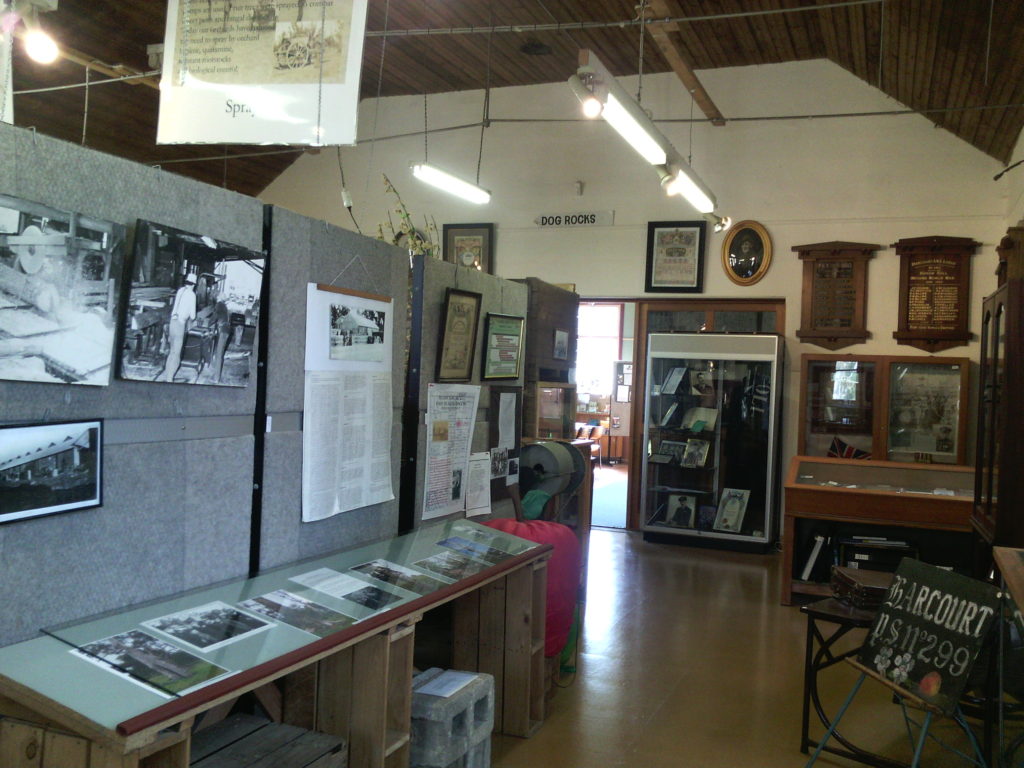 Collections
Harcourt Heritage Museum is the place for publications and resources about Harcourt's rich history, including natural history, traditional owners, settlement, genealogy and the evolution of industry.
The Heritage Centre is the Valley's keeping place and the custodian of the C H James Collection. Hedley James was a "Rat of Tobruk" with a great enthusiasm for the history of Harcourt. The collection includes photographs, artefacts, news transcripts, family genealogies, school histories and ephemera. It has been expanded by subsequent donations and research. The collection has been digitised and may be accessed with ease by dropping in to the ANA Hall any Wednesday between 9.00 am and 4.00 pm or by appointment. Groups welcome.
Databases
Our museum database contains over 4,500 entries of all things relating to our area; people, places, events have been catalogued by volunteers. This means that, at the touch of a button, your enquiry might be answered with a photo, newspaper cutting, album photo contents or document. All entries are accompanied by a photograph and comprehensive catalogue particulars.
ANA Hall
The ANA Hall has stood in the centre of Harcourt for more than a century. It is named for the Australian Natives Association. The association was a nationalistic movement that provided friendly society benefits to people born in Australia. Harcourt ANA was formed in 1908 and built the hall in 1911. The ANA was pivotal to Australian federation movement at the beginning of the twentieth century.Our hall was the community meeting place  until the community out-grew the premises. It became the home of the museum when Harcourt Leisure Centre  was opened as the public hall in 1991.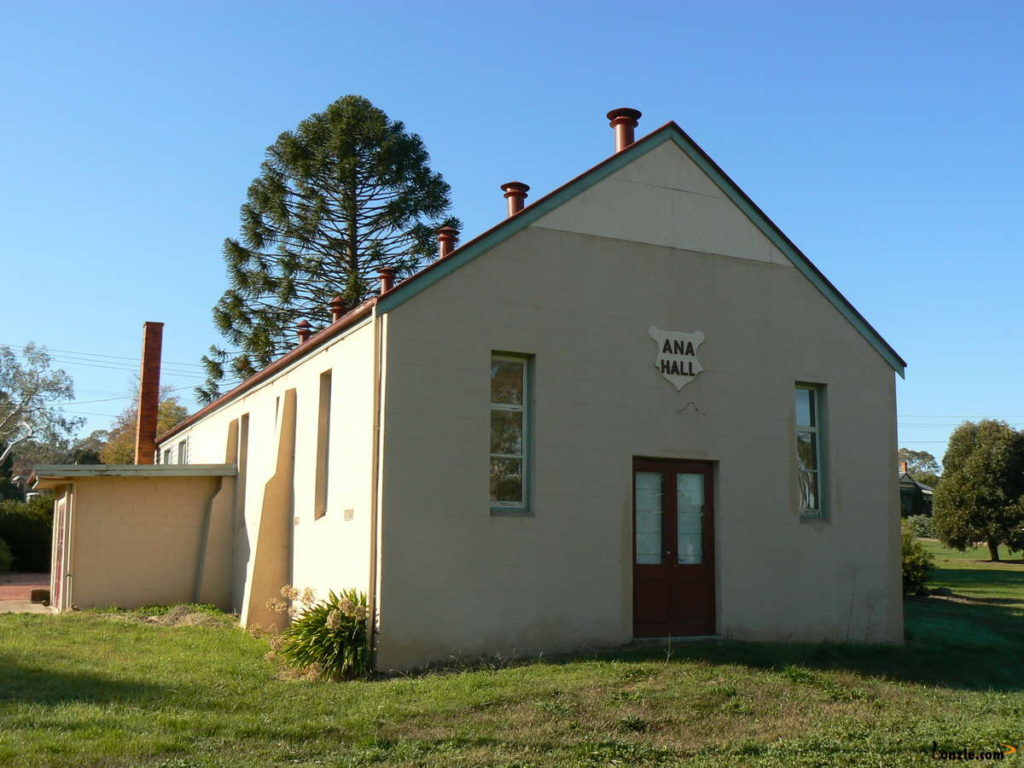 These days, the ANA Hall is the official address of the Harcourt Heritage Museum. It can also be made available for meetings or special gatherings.
Getting There
The museum is in the middle of Harcourt, easily seen from both Harmony Way and High Street. You're best to access it from High Street. Dedicated parking and the main entry are directly opposite the Post Office.